Year make model engine professional - Magento 2 Extension
Awesome Extension! January 21 2018
" Extension works awesome!. Thank you so much"

THE WORLD'S FIRST TUNED COLD AIR INTAKE SYSTEM
---
Export Import Customer Reviews - Magento Extension
Great Extension! September 29 2016
" Thanks for this great extension!. It works perfectly!!"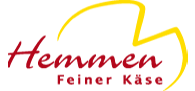 Essential Magento Extensions for your Online store - Special Offer 10% for magento extensions. Please use coupon code GET10 in shopping cart page to receive discount. Our top extensions are being used in Thousands of Customer websites world wide. We offer Money back guarantee for all the extensions and free tech support. Special offer Free Installation for a Limited period.