Advanced products sorting Magento extension
Advanced product sorting extension helps your customers to easily find the products by sorting.
Version Compatibility
Magento Community Edition 1.5 to 1.9.x
Magento Enterprise 1.8 to 1.14
Overview
Advanced product Sorting gives powerful sort options to customers for product sorting. Customers can easily find the desired products quickly by using this extension. Advanced prodcut sorting extension optimizes the search by various parameters. Extension helps the customers to sort products by discount, best sellers,most viewed,top rated,new products,name and price. By using the options, Customers can find a quality product easily and instantly.
Product Features

Sort by bestsellers will be sorted by the high quantity of ordered products.


Sort by discount will be sorted by the number of times the product has been visited by the customers.


Sort by discount will be sorted by special price of the products using date order.

Sort by New products will be sorted by added date of the products.

Sort by Top Rated will be sorted by the rating that customers have given the products.

Sort by Name will be sorted by Alphabetically Ascending and Descending order.


Sort by Price will be sorted by Ascending and Descending price order.
Installation Manual
Installation instructions can be found in the link Wiki Installation Document
Products sorting screen shots
Sort options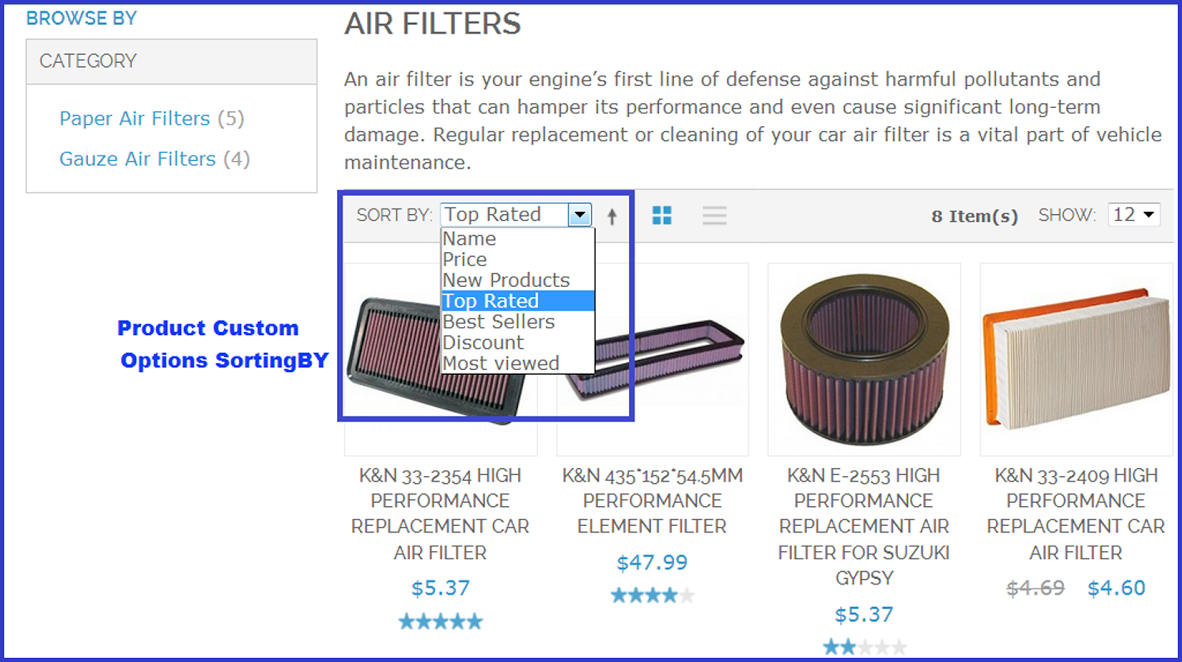 Sort by Price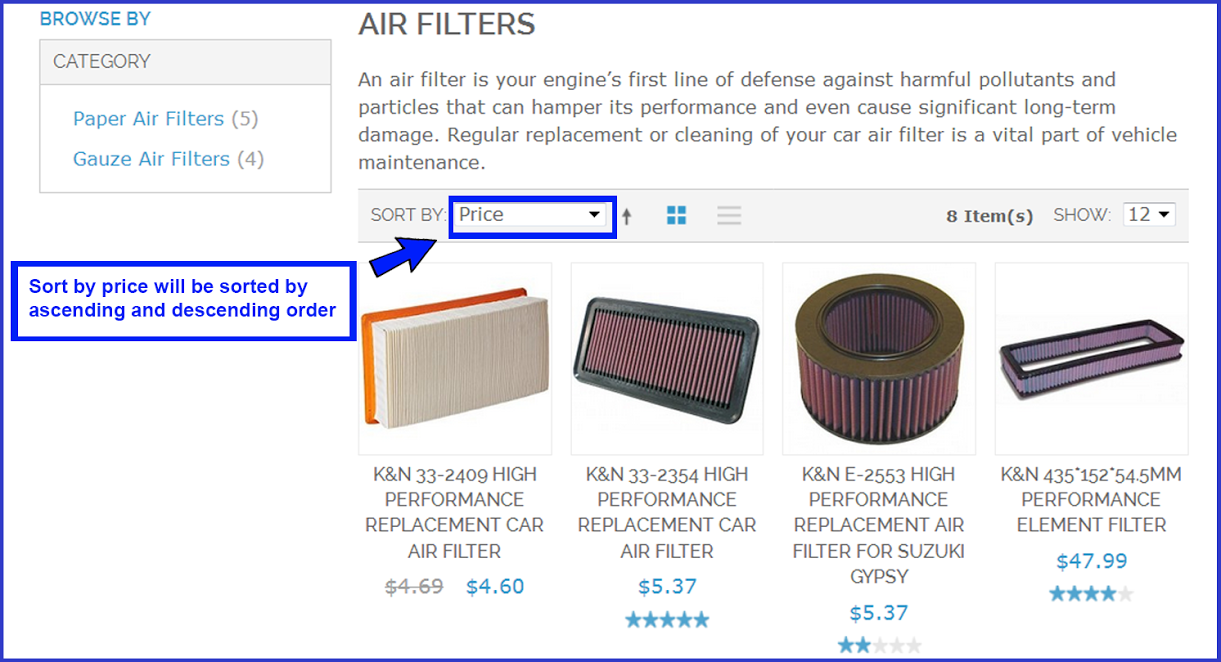 Sort by Product Rating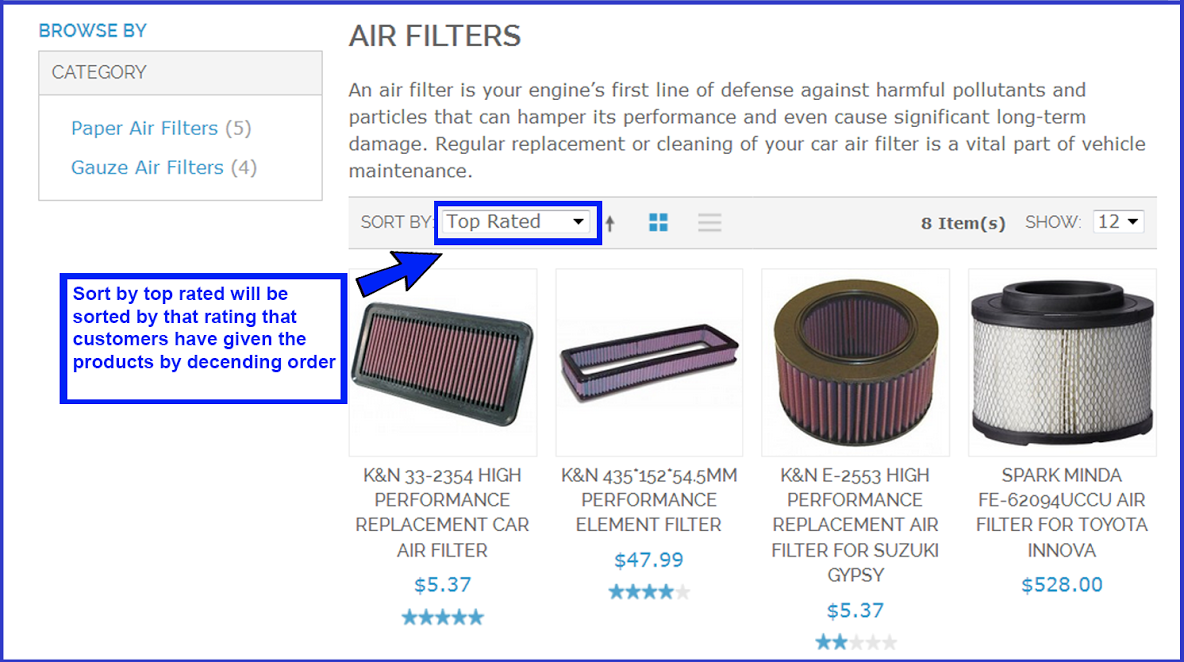 Sort by Discount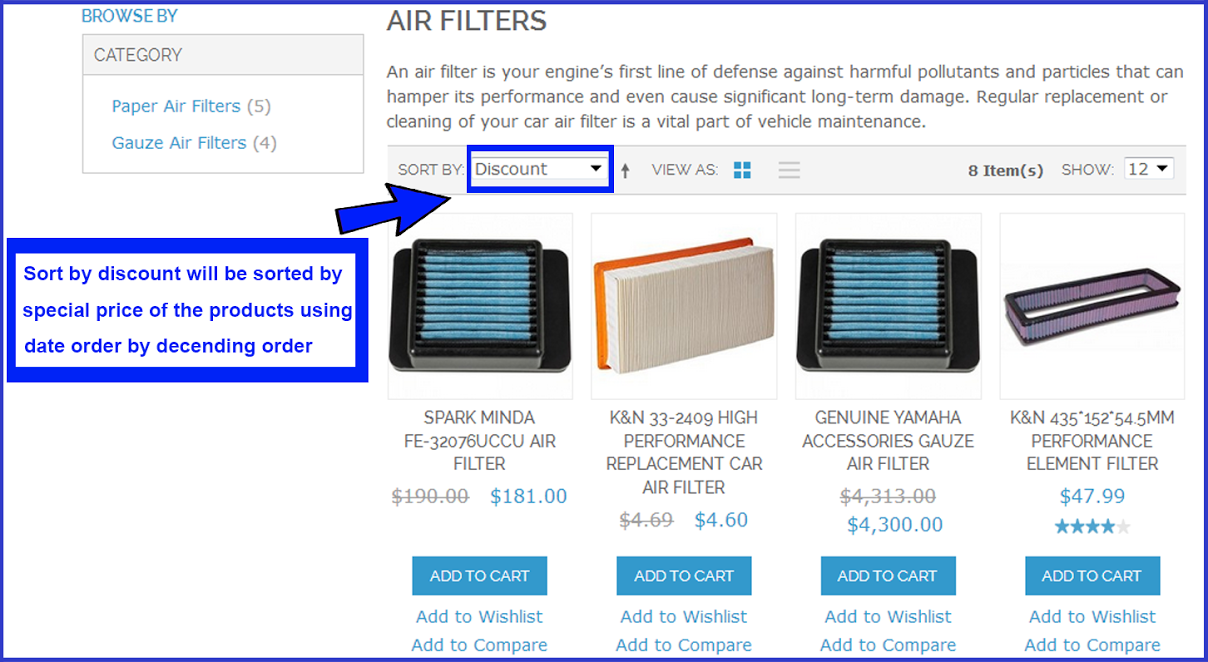 Sort by Best Seller