How to increase conversion rates in magento online store?
Conversion is your ability to get people to buy things from your magento online store. Most often, conversion reflects the percentage of visitors to your site who actually make a purchase. Your conversion rate is calculated as: Number of purchases (or goals) ÷ site visits = Conversion rate.

Xmas offer 20% for magento extensions
Happy Xmas! Get 20% offer for magento extensions.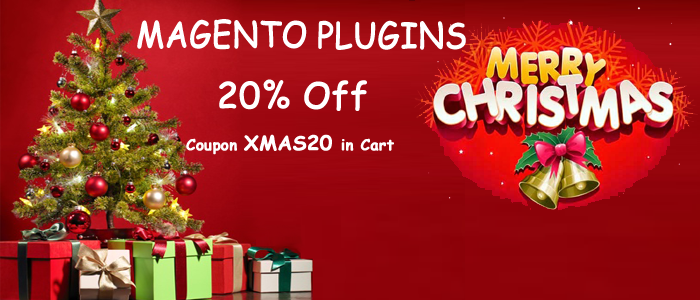 Merry Christmas and warm wishes for a wonderful holiday Season.
Mage extensions and Themes provides excellent offer of 20% for the best selling magento extensions.
Use coupon code XMAS20 in shopping cart page and get 20% off. This offer is valid till 27th December. Free installation offer is provided for limited time offer. 
Please visit http://mage-extensions-themes.com/top-rated-magento-extensions-2015.html