April 26, 2016 11:56:43 PM PDT
Top Magento Events Magento Live UK 2016 and Imagine 2017
Top magento events Magento Live UK 2016 and Imagine 2017 are nearing.
Magento Live UK 2016 is planned in London. Dates are Monday, June 20 — Tuesday, June 21, 2016.
Imagine 2017 is planned during during April 3rd to April 5th at Las Vegas.
Enjoy the participation and get the maximum benefit out of these two big magento events.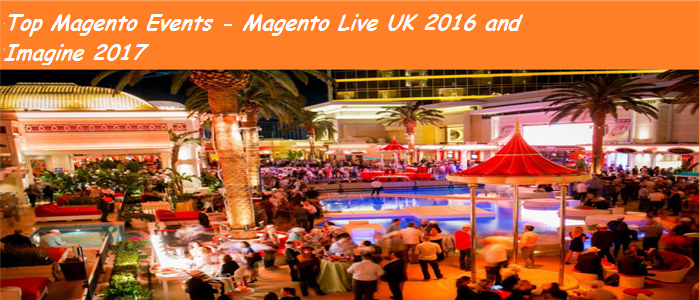 Read More
Bookmark with:
Digg.com
Stumbleupon.com
Del.icio.us
Facebook
Reddit.com