Big Offer for Memorial Day 2015!
Memorial Day is a very important to give us a time to honor and remember those who served for the country.
Remembering them and providing a Big Offer of 15% on Magento Extensions.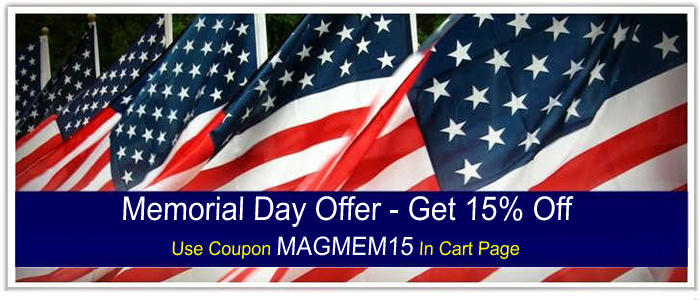 Please visit http://mage-extensions-themes.com/magento-extensions.html
Use coupon code MAGMEM15 in Shopping cart page to get 15% offer.
Extensions on Gift Wrapper, Quick One Page Checkout, Year Make Model Search, Product Selector, Custom shipping Rate, Shop By Color, Tire Search, Custom stock status, Export Import customer reviews and more.