Magento 2.0 - Overview
The Magento commerce shopping cart system was developed as a response to OS Commerce. OS Commerce was an early, open-source eCommerce system. Magento now has over 110,000 eCommerce store fronts that use the Magento Community or Enterprise platform. It's feature rich, and contains nearly everything a marketer needs. It's very stable, and set up properly, can run very fast. The most awaiting launch in ecommerce of 2013 is nothing else but Magento 2, the new version of Magento.
Magento 2.0 is an overhaul of the Magento code base, and includes a visual editor, new "containers" for handling visual elements on a site, better overall performance and more.
Magento is the most widely used ecommerce platform. Its flexibility, sleek designs, excellent user experience, sturdiness, security, etc., have made it the most popular ecommerce platform. Now, with a bunch of innovative features, Magento is all set to launch its new version.
Let's have a look at the new features expected to be packed with the new Magento 2.
Magento 2.0 promises:
Better Compatibility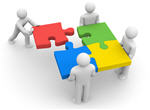 Magento 2 will work fine with programming frameworks including PHP 5.3, Zend Framework. As it will compatible with databases like MSSQL, Oracle, etc., Windows Platform servers can ensure its perfect functioning.
More Speed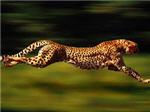 The development team ensures that the performance of Magento 2 will be faster than the versions in use now. The predicted increase is 20%. This will persuade more ecommerce businesses to choose Magento as their platform.

Lesser Conflict
In Magento 2, the JavaScript library will be the default jQuery library. It will help frontend developers a lot by resolving the prototype and jQuery conflict.
More Security

Magento 2 will come with significant changes in the structure of directory. By removing the skin folder from the root directory, it has only 5 compared to the 9 of Magento 1 in the root level. A new directory called 'pub' is introduced, and folders including JS, SKIN, and ERROR are taken to it from root. By enabling this, it helps developers protect codes from theft. This makes Magento 2 more secure than its previous version.
More Flexibility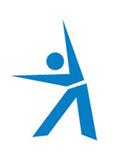 The component-based structure of modules in Magento 2 will enhance the flexibility and performance of an ecommerce website. It makes the platform easier to handle. In component oriented architecture, high code coupling is used to connect all components like catalog, customer, checkout, CMS, sales, etc. So in a set of modules, developers get the freedom to enable or disable a component according to the need. If you want to use only catalog, then you can disable checkout or sales. This keeps the code base clean and less cluttered. Thus, it ensures more flexibility than the old version.
Less time for development

With the 'concept of view in the module', Magento 2 can remove complexity and reduce development time significantly. This new feature substitutes the base design package. This 'concept of view' enable a developer not to go for defining configuration, and instead help him create the view and put it to work.
New features of Magento 2: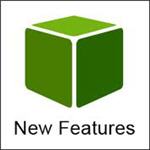 Magento 2 will include new features like the Visual Layout Editor, that makes it much easier to drag-and-drop blocks of text or images on pages. This will be a welcome change to the somewhat difficult process of working within layers of template files.
If you are planning to upgrade from 1.5, 1.6, or 1.7, there are some important considerations to take into account, because Magento 2.0 will not be completely backwards compatible.
For example, Magento 2:
Removes some payment methods

Slims down by 20% the config.xml file

Adds the "container" to the layout options, in addition to Magento's "blocks":

Containers can contain blocks.

Containers can contain other containers.

Containers are part of the visual design editor, that allow you to move blocks around.

Magento 2 eliminates skins, and instead uses themes. This removes the packages from the entire Magento file system.

Magento 2 allows you to manage design themes and packages via the database (vs. uploading files).

How cookies are handled, as well as session information.

Magento 2 migrates to jQuery, which wasn't robust enough when Magento first started, but now is an industry standard.

Magento 2 relies on REST API and SOAP with WSI compliance.

Magento 2.0 will use the Zend Framework 2 for performance issues including a cache engine, translations and the database access layer.
Magento 2.0 Allows For Other Databases: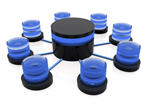 Magneto 2.0 will support the use of Microsoft SQL server databases, Oracle, and some other databases as well (as well as mySQL).
Magento 2.0 User Experience:

From a user experience, Magento 2 updates these areas:
Menu system and navigation

Access control (how users are able to log into the system)

Adding a new product to the system should be faster / quicker / easier. In the past this can be too time consuming for many Magento storefront owners.

How taxes are handled through the system
Magento 2.0 Migration Tools: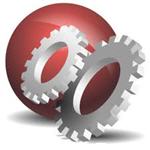 Magento will be releasing migration tools to help with the data and code conversion from Magento versions 1.x to Magento 2.0, but as has been the case in the past, this might not work for everyone.