Why should you upgrade to Magento 2.x?
Performance
Magento 2.x websites load 50% faster and 38% faster check out when comparison to 1.x
Scalability
Magento 2.x can manage 10 million catalogue page views an hour compared to only 500,000 page views per hour as supported by the Magento CE 1.9 or Magento Enterprise 1.14 platform.
Improved Interface
The new admin interface in Magento 2.x has a fluidic and interactive design which is more user-friendly than Magento 1.9
There are several benefits including new functional features and security improvements in Magento 2.x. Many new features come out of the box, that means you do not need to purchase a third party plug-in or extension for that feature. For example: Color Swatches product feature that allows user to select specific product color. This feature comes with Magento 2.x and many more…
The Challenge
Magento 2 is totally refreshed from version 1 and based on latest technologies. So moving from Magento 1.x to 2.x is a migration process, not an upgrade because the database schema changes so much. If your website is already live, you require a proper planning and strategy before upgrading your site.
Magento 2 Business Agility
Magento 2 Business Agility from Magento on Vimeo.
Our Magento upgrade service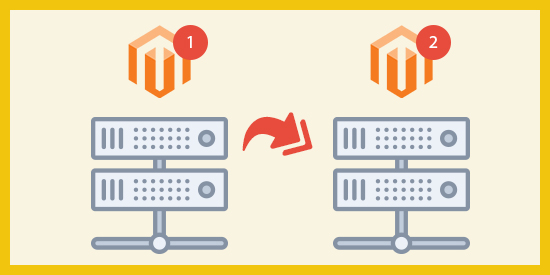 Migration to Magento 2 involves four components: data, extensions, themes, and customizations. We have a team of experts to perform Magento upgrade using special methods and techniques to reduce merchant's cost for the upgrade project. We use data migration tool and composer to perform the upgrade seamlessly so that all the data are intact.
Data migration tool (from Magento) allows us to configure source Magento version and target Magento version accurately.
Composer (Application Package manager) allows you to save time and effort and avoid verifying each extension for compatibility for further Magento upgrades in future. It reduces the risk and makes upgrading to newer versions of Magento much faster.
Customer References
Some of the most recent Magento upgrade projects that were completed and delivered successfully are:
Comfy bean bags – Top rated UK online retailer with multi store setup
Golf grips Depot – Online retailer in USA selling Golf sports products and accessories
****Pre-Analyze your website for free ****
With Magento 2.x being stable over last 12 months, numerous merchants upgraded their websites and started reaping the benefits and new features of Magento 2.x.
We will be able to perform pre-analysis for your website without any cost, there is no obligation. We will send you a report and information to help with your planning to Magento 2.x upgrade.
Submit a request to receive pre-analysis report.
Please feel free to contact us via skype. Our skype id: mage.support